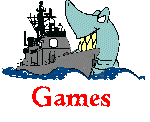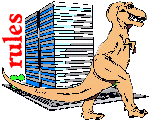 Trash Tokyo
The Game of Giant Monster Combat
---
Attack Of The Space Roaches
Aliens have landed on Earth. Twenty four hours ago, a flying saucer landed in the middle of the city. An armed guard was placed around it, but nothing happened. Nothing, that is, until the aliens appeared. As General Killmore said, "I could have coped with little green men, but cockroaches?"
---
Units
ALIENS
1 x FLYING SAUCER

The favourite craft of discerning extra-terrestrials everywhere. It is armed with a Heat Ray which projects a beam affecting everything within 1cm of its path.
It is vulnerable to Sonic attacks.

2 x HOVER TANK

This is the standard alien tank.

12 x Alien Infantry (Cockroaches)
---
DEFENDERS
---
ADDITIONAL UNITS
---
SETUP
Use a 1.5m x 1.5m playing area. At the centre of the playing area is a 50cm x 50cm clear area. The remainder of the playing area should have buildings and terrain placed in it.
Place the Flying Saucer in the centre of the clear area. The Defender must place his units around the edge of the clear area.
---
VICTORY CONDITIONS
The Defenders win if they force the Aliens to leave or destroy the Alien forces.
The Aliens win if they destroy the Defenders.
---
SPECIAL RULES
The city has not been evacuated. Each building contains a base of civilians. Should a building be attacked but not destroyed, the civilians will leave the building. The civilians should be controlled by the Civilian Reaction Table.Alien units may leave and board the Flying Saucer at a rate of 2 units per Action spent.

For this scenario, the Flying Saucer is effectively grounded. It will only move if it loses more than 50% of its Damage Points. If this occurs, the Flying Saucer will take off 1d6 turns later. Any Alien units on the playing area will attempt to return to the Flying Saucer before it leaves. If the Flying Saucer loses 75% of its Damage Points it will leave immediately.
---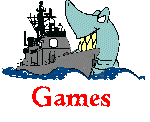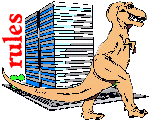 The Game of Giant Monster Combat
Trash Tokyo