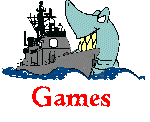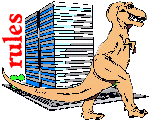 Trash Tokyo
The Game of Giant Monster Combat
---
COMBAT

Units which are capable of carrying out an attack have an Attack Value (AV), a Range and an Attack Type. The AV represents how much damage the attack is capable of doing. Range is the maximum distance (in cm) the attack may be used to. The Attack Type describes the attack and helps determine its effects. Attack Types The following Attack Types are used in Trash Tokyo. Each attack should have at least one Attack Type from this list.

This represents attacks which are based upon noxious gases, corrosive liquids or other, similar substances.
Cold attacks work by lowering the temperature of the target until it suffers damage.
The attack uses an electrical charge in order to do damage.
These are the opposite of Cold attacks. Heat attacks include flamethrowers and Martian heat-rays.
Impact attacks use kinetic energy to do damage. Most conventional attacks (ie, guns, claws, etc.) are Impact-based.
The attack uses a burst of high intensity light to disable its target. This is usually a laser beam of some description.
These are attacks which do not manifest themselves physically. Instead, these attacks are more subtle in their operation. A successful mental attack generally allows one player to control another player's units. The exact effects of a given mental attack should be agreed upon by the players.
Radiation attacks cover those weapons which use radioactive energy, strange charged particles or other phenomena beloved by physicists.
Any attack which uses powerful sound waves is a sonic attack.

An attack may use more than one Attack Type. However, this only increases the chance that it will get past a monster's defences. An attack with more than one Attack Type only rolls for damage once per attack, not once per Attack Type. In order to use an attack, a unit must pick a visible target that is within the range of its attack.
For a unit to use a weapon with a range of 0cm, it must be in base-to-base contact with its target.
Range (and line of sight) is measured between the centres of units. If the path is not obstructed by intervening scenery then the unit may open fire.

---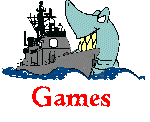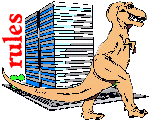 The Game of Giant Monster Combat
Trash Tokyo