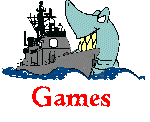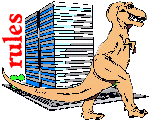 Trash Tokyo
The Game of Giant Monster Combat
---
Revenge Of The Giant Radioactive Dinosaur

Downtown Tokyo is threatened by a Giant Radioactive Dinosaur. The citizens have been evacuated and the Monster Defence Forces have been called in. In the meantime, it is up to the army to keep the creature from destroying the city.
This is the standard Trash Tokyo city-stomp. If you get bored with it, try a three-way fight with two monsters fighting against each other and the military trying to keep the damage to a minimum. Alternatively, have a monster on the side of the defenders. Just make sure he doesn't step on anything important.

Units

MONSTERS

1 x GIANT RADIOACTIVE DINOSAUR Atomic tests in the Antarctic woke this monster from its frozen slumber of 65 million years. It was the first of the monsters to appear.
In combat it has often proven to be vulnerable to ELECTRICAL attacks.

DEFENDERS

12 x HEAVY INFANTRY
3 x JET FIGHTER
6 x TANK
TOHO TANK This is the best weapon in the defence forces' arsenal. They fire different beams depending on the monster they are facing.

SETUP

The playing area is 1.5m x 1.5m. Place buildings within the playing area as desired. The Defenders may be placed anywhere within 25cm of one edge of the playing area. The monster is placed within 25cm of the opposite edge.

VICTORY CONDITIONS

The Defenders win if they defeat the Monster.
The Monster wins if it defeats the Defenders or destroys more than 50% of the buildings in the playing area.

SPECIAL RULES

Buildings may have special effects. For example - pylons may do an AV4 (ELECTRICAL) RANGE 0 attack or gas tanks may explode. The exact effects should be decided on before play starts.
---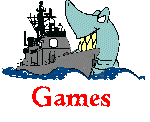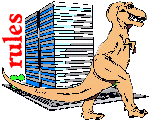 The Game of Giant Monster Combat
Trash Tokyo