Pandora's Box of SLA

Sues "totally unofficial and nothing to do with Nightfall Games at all other than it is all inspired by their RPG -SLA industries" pages...
Take me to the new stuff!
---
Thanks to Canis for this one...
Might make finding things on this site a bit easier!
---
---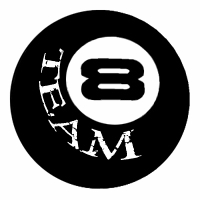 SLA fan? Want a free CD of unofficial fan produced SLA material?
All you have to do is send your real world address to team8@damagecontrol.org.uk.
No catch - we are doing it to keep the game alive after the bad news about Hogshead...

---
Before we really get going... The official disclaimer/ credit things...
"SLA Industries and all characters, settings, images and other intellectual properties pertaining thereto are (c) 1993-2000 Nightfall Games Limited, and are used without permission. No challenge to those copyrights is intended or implied."
But thanks for the inspiration guys.
Nightfalls official guidelines for sla related material.

And whilst we are on the credit where it is due kick
The cute backgrounds in this part of the site are almost all the result of Buttonz & Tilez freeware programs by Björn Ischo. Quietly Inspired, suggest you take a look.
---
Due to Prestel being closed down by the people who now own them any mails concerning this site must now be sent this new address
I will attempt to update all the pages effected but it may take a while.
---
---
Pandora Challenges/ comps
---
---
| | |
| --- | --- |
| | This vote is registered at: |
---
and
---
This section of the wilsonclan site deals with SLA industries.
A role playing game produced by NightFall games

For more details on the world you could check out the huge number of SLA fan site links found here. This system also allows you to add your own site.

Or check out my 'in-character' site: www.sla-net.com
Or checking out the many links from Eric's pages
Also check out the web site for tHE bIG pICTURE at http://www.carnage.uk.com/tbp/

Further fun concerning this 'reality' can be had

Any comments on this site should be directed to me or the author responsible for the piece.
Have fun..
---