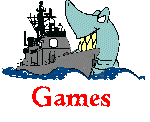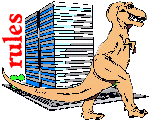 Trash Tokyo
The Game of Giant Monster Combat
---
There are three types of terrain in Trash Tokyo: Good, Bad and Impassable. A unit on Good Terrain suffers no penalty to its movement. A unit on Bad Terrain has its movement halved. Units on Impassable Terrain may not move at all. If a unit's move crosses more than one type of terrain, it counts the whole move as being on the worst terrain.

The following table gives examples of terrain for each Move Type. Move Types

| Move type | good | bad | Impassable |
| --- | --- | --- | --- |
| Air | No high obstacles | High Obstacles (high obstacles are things like sky-scrapers,barrage balloons, mountains, very tall trees) | N/A |
| Burrow | Solid Matter | Not-so solid matter (eg,beneath cities, buildings,badly faulted rock) | Everything else |
| G.E.V. | Roads, water, fields | Destroyed buildings,woods, rough ground | Buildings |
| Ground | Roads, fields | Destroyed buildings, rough ground,woods | Water, Buildings |
| Submarine | Underwater | Water surface | Everything else |
| Water | Water surface | N/A | Everything else |

Buildings

Buildings are items of terrain which can be damaged. A building can be anything from a skyscraper to a pylon, or a bridge to a gas tank. . A building is assigned a Defence Value (DV). This determines how fragile the building is. Once a building is destroyed, the area where it stood is considered to be rubble. Some buildings may have special effects associated with them. For example, electricity pylons may electrocute any monster in contact with them, or gas tanks may explode if damaged. The special effects associated with buildings, if any, should be decided upon before play commences.
---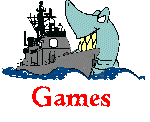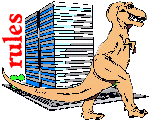 The Game of Giant Monster Combat
Trash Tokyo