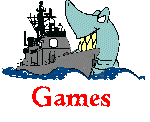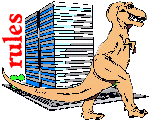 Trash Tokyo
The Game of Giant Monster Combat
---
Sequence Of Play
Each turn consists of the following phases:
Initiative. All players roll 1d6 to determine the number of Actions they may use this turn. The player with the most actions has the initiative.
Active phase. Each player takes one action in order of initiative. This continues until all actions have been taken.
Passive phase. The reactions of units which have not acted in the Active Phase are determined. This is done by rolling on the appropriate reaction table for the unit.
Once all phases in a turn have been completed, the next turn begins.
Actions
Each Action represents an opportunity to attack or move. Units may move and attack several times in one turn, provided enough actions are spent to allow them to do so. Any units of the same side which are in base-to-base contact, and which remain so for the duration of the Action, may be treated as a single unit for the purposes of spending Actions. Actions may not be saved for use in later turns.
---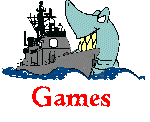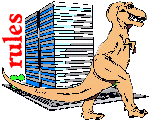 The Game of Giant Monster Combat
Trash Tokyo