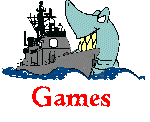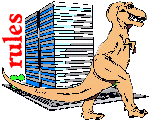 Trash Tokyo
The Game of Giant Monster Combat
---
Introduction
Warning!
This is a game. Please do not attempt to battle real 300ft tall radioactive monsters in your living room!
WilsonClan games will accept no responsibility for any damage or injury resulting from the improper use of this product.
This game was inspired by many late night showings of monster movies of all kinds, but especially the ones involving guys in suits stamping around studios full of cardboard buildings. As a result it is in no way intended to be a realistic portrayal of modern warfare (cos' we'd like the humans to stand some chance!).

It was written as a 'beer and pretzels' type game intended as a demo for people with only a passing interest in wargames. As such the rules are quick and (we hope) simple but not totally exhaustive. Should you find yourself needing some specific rule for a monster feel free to make it up, or if you are really stuck contact us. Remember this is just the basic rules. There is more on the way (in that sort of whether you like it or not sort of way). Should you wish to be a part of the ongoing evolution, e.mail us at trash@.nospam.wilsonclan.org.uk

We've also included some games to get you going.
---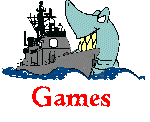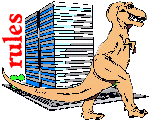 The Game of Giant Monster Combat
Trash Tokyo